Electrolyte Powder Buyer's Guide (updated September 2023)
Vega Sport Hydrator Review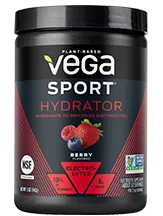 This review examines Vega Sport Hydrator. It is an electrolyte powder that claims to last as long as your performance. With big claims such as this one, we were curious to see this product's ingredient list. Could this really be a universal powder for everyone to take with their workouts? We delved deeper to find out.   
The first thing we noted was that there are only 4 out of 6 electrolytes in Vega Sport Hydrator. Being as this is an electrolyte powder, this number is lower than we would have expected. The four electrolytes are Sodium, Potassium, Calcium and Magnesium. Therefore the electrolytes that are missing are Chloride and Phosphorus. Each electrolyte is responsible for functions within the body which is why we would have liked to see all 6 electrolytes included here. 
The next thing we noted the inclusion of Coconut Water Powder. This is much more hydrating than regular water and is more easily absorbed into the body. We were pleased to see this.
Further aspects of this product that we took note of were not so positive. There are no trace minerals in this product. There are no Amino Acids in this product. There is no ingredient to boost absorption in this product. So while this product does not have sugar or artificial ingredients, it does not have a whole lot of positive ingredients in order to boost hydration.  
This may explain why this product is priced on the slightly lower end of electrolyte powders. As the adage goes, 'you get what you pay for'. In this case, it is not very much.  
Additionally, Vega Sport fails to impress us is their money-back guarantee if you are not happy with the result. While there is one, it is only for 30 days and it is not valid on final sales or promotions. This is upsetting because it may take people a month to see if this product works for them or not. Is the manufacturer assuming that after a month this product won't work? It's unclear and leaves us uneasy as to what we can expect.  We are left feeling slightly disappointed in this product, to say the least. 
Is Vega Sport Hydrator Effective?
Because of the short time period for this manufacturer's return policy, we needed to check customer reviews to ascertain the chances of this product working quickly. We noted that the reviews on the product's website were not all positive. In fact, a large amount were negative. Usually, manufacturers will only choose to publish positive reviews on their product site. While it is refreshing to see all types of reviews, it is surprising given that so many were not happy with this product.
Most of the negative reviews were focused on the new formula not being as effective as the old formula. There are less electrolytes and consumers have noticed a difference from the old formula. There are also complaints about the powder not dissolving well and issues with the taste. There are also positive reviews and reviews that are somewhere in the middle of consumers who are not bitterly disappointed but not thrilled either.   
Is Vega Sport Hydrator Safe?
In terms of safety, this product is NSF Certified, non-GMO Project Verified, free of artificial flavors and sweeteners and even gluten free and vegan friendly. 
As with any new supplement or diet product introduced into your daily life, we always advise talking to your healthcare professional about possible contraindications of any pre-existing medical conditions or medications that you are taking. Supplements work differently for everyone and the effects vary between individuals so it is always a good idea to run any health changes with a professional.
Summary
Vega Sport Hydrator contains Sodium, Potassium, Calcium, and Magnesium because they claim it will help restore your electrolyte balance so that you can focus on your performance. This sounds great, but it would be more effective if all 6 electrolytes were contained in this electrolyte powder instead of only 4 of them. There is no mention of Chloride and Phosphorus which are electrolytes which also need replenishing after a workout. As this is the basis of Vega Sport Hydrator, we were most concerned about the number of electrolytes included here.
We were pleased to see that this product is gluten free and sugar free as many people have undertaken the keto lifestyle and search for products that are keto-friendly.
We were also pleased that this product contains Coconut Water Powder. This is more hydrating than tap water and more easily absorbed into the body for maximum hydration.
However, we were displeased to see so many ingredients left out of this powder. There is no addition of trace minerals. These are also depleted during exercise and need to be replenished. There are no Amino Acids which also help to hydrate the body and aid in muscle recovery. There is no ingredient to help the absorption of electrolytes into the body.  
If we could turn to a solid money-back guarantee, we would have felt better about Vega Sport Hydrator. However, it is only for 30 days and it does not apply if this product was purchased on a final sale or on a promotion. When a manufacturer truly believes that their product will work, they offer a real money-back guarantee. Our other product reviewed, Approved Science Electrolyte Powder, has one for 60 days with the option of returning open and empty bottles. For us, that says it all.  
What You'll Discover:
✓
Which Electrolyte Powder is the BEST BUY and comes with a great GUARANTEE!
✓
Which formula and ingredients are the most EFFECTIVE and work the fastest?
✓
How NOT to get ripped off! BE AWARE of poor quality and cheap products.
The Top 6 Items to Consider:
Ingredients
Cost Per Serving
Product's Testing Results
Company's Reputation
Consumer Reviews
Return Policy & Satisfaction Guarantee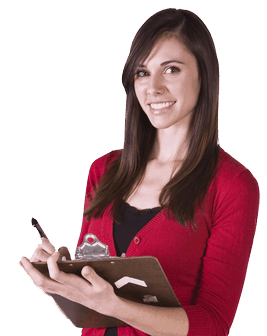 Sign Up For Our Newsletter!
We will send, straight to your inbox, the latest and most relevant information regarding x to keep you updated and informed.
Our promise: We will never share your contact details, unless you give us permission. And, we will only ever send you information that is helpful and significant.